PMP is one of the in-demand certifications in the KSA job market. Currently, there are over 28,000 active PMP certificate holders in Saudi Arabia. The latest tendencies prove that local talents and organizations in the country strive for excellence through learning and certifications.



What is PMP certification?
The Project Management Professional (PMP)® is not a credential only, but a process of gaining knowledge, skills, and approaches. Obtaining PMP certification brings a competitive edge and more opportunities in the job market for its holders. PMP is a credential that proves knowledge in three key approaches including predictive, agile, and hybrid.

Why PMP certification is so famous in Saudi Arabia?
Saudi Arabia and MENA as a region had been the hub for mega projects for a long time. Energy, construction, and tourism have long been the main drivers of The Project Economy in the Middle East and North Africa. After the worldwide pandemic as main industries start to recover, All indications point to increased project activity—and employment possibilities. Saudi Arabia is expected to lead the progress, with a variety of projects in the energy and infrastructure sectors, as well as residential, mixed-use, commercial, and tourism buildings. The country plans and builds a lot of megaprojects within the Kingdom's 2030 Vision. Saudi Arabia's US$1.6 trillion megaprojects include Neom smart city, luxury tourist ventures like Amaala, and tech hubs like King Salman Energy Park. All these projects create more job opportunities in the field of project management and increase demand for international project management certifications. Studies show that PMP certification is the most widely recognized credential in Saudi Arabia which brings a competitive edge to its holders.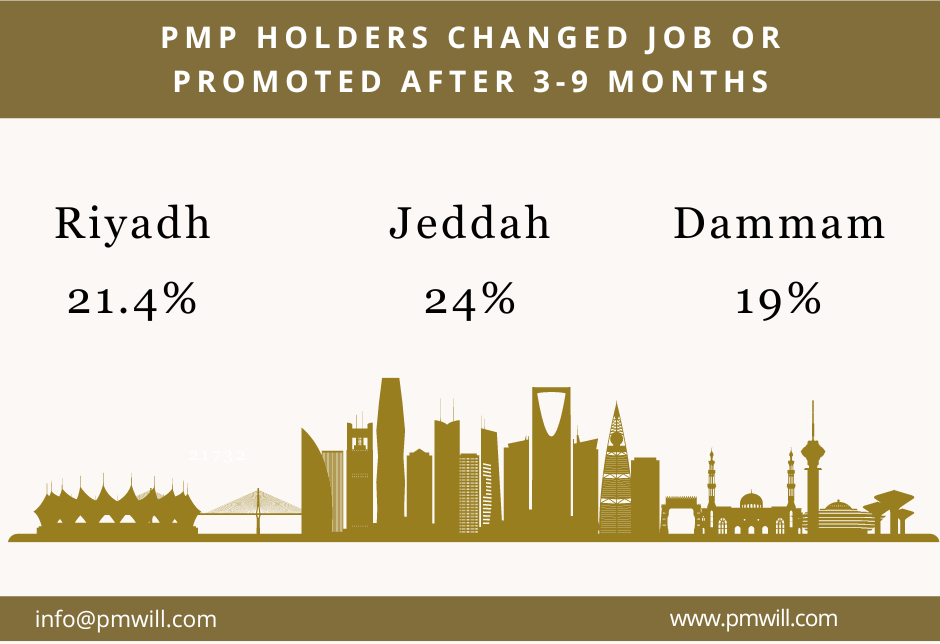 How to become PMP certified?
To become PMP-certified individual talents in Saudi Arabia need to have a project experience for 36 months, a four-year degree, and 35 hours of project management training. By completing the PMP Exam Prep course by PMWILL you can fulfill the requirement of project management training.

If you are planning to become PMP certified from the first attempt and get the potential for earning up to 25% higher salaries, compared with non-certified project managers JOIN our courses.